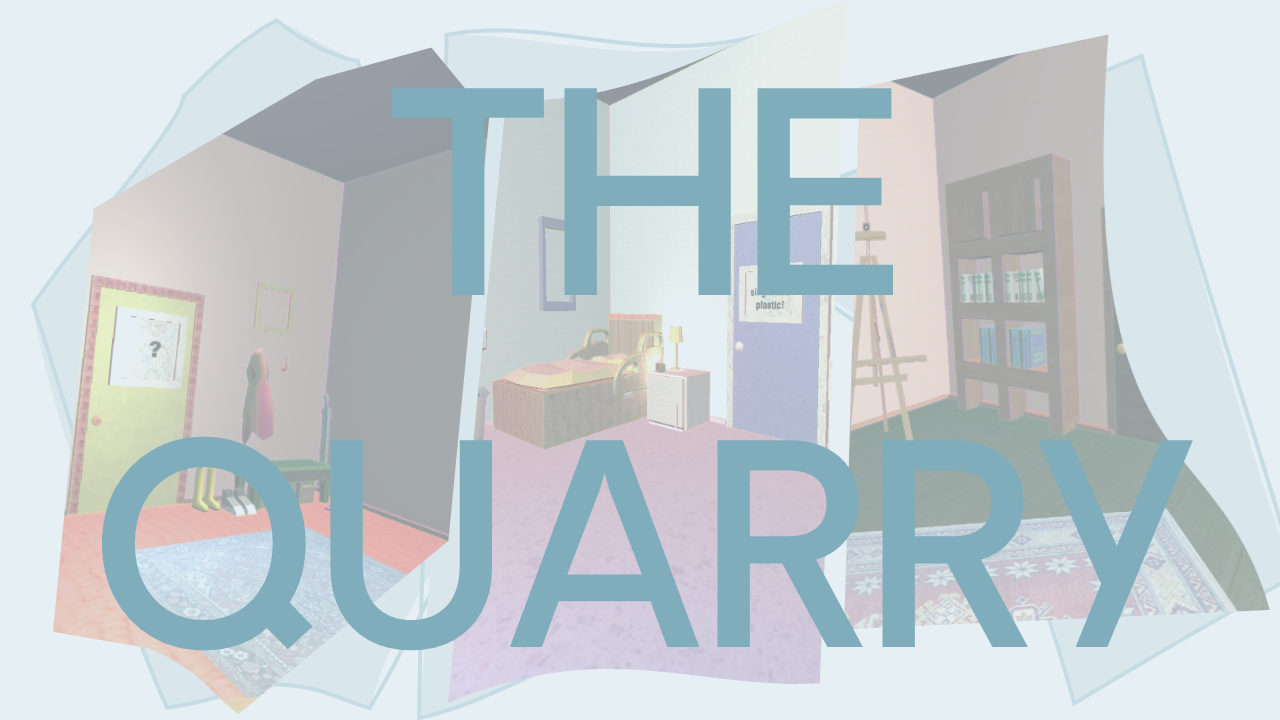 The Quarry
About
The Quarry explores the lives of currently three individuals that are left behind by the mainstream expectations for a "good sustainable lifestyle". These expectations are not always reasonable or accessible.
Many things can factor into marginalizing a person, like race, disability, financial status, food and housing security and location. These things stack up commonly. Like banning plastic straws leads to injury and even death of disabled people and someone living in a food desert cannot just go shop for local organic produce, sometimes ideas and policies are simply too short sighted to be actually sustainable.
There are accessible ways to think about sustainability. We want to provoke that conversation and encourage a different perspective.
Gameplay
WASD for movement
Mouse camera movement
Mouse left click for interaction with objects
The Quarry Team
Joshua Gundlach
Tony Loon
Natali Panic-Cidic
Special Resources
Find more about how you can participate in global sustainability development via sdgs.un.org/goals. Icons used in the game are created and provided by SDGS for non-commercial uses.
Assets & Resources
Miu-Sound by LoFi Geek
Indoor Foot Steps Sound by dKiller2204
Medical props by Brick Project Studio
Bicycle and skateboard
Fancy rugs
Umbrella
Low-poly chair
FPS Controller
Modified Toon Outline Shader
Download
Click download now to get access to the following files: